Buy Local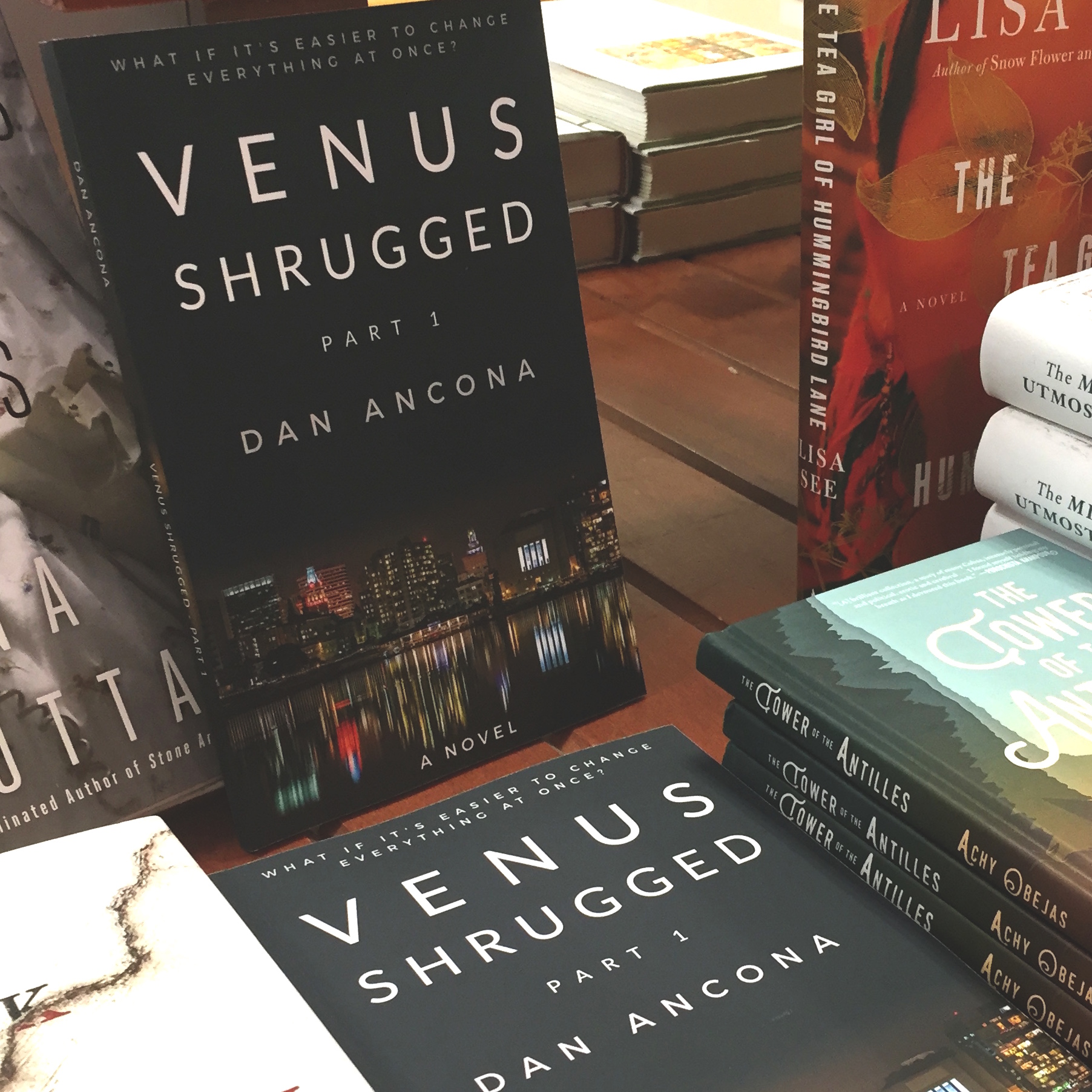 Please buy local if you can! Venus Shrugged has had a warm reception at all of these stores, and I'm working to add more stores here in the Bay Area (and beyond) every day. If your favorite independent bookstore isn't on the list, please drop me a quick line (at dfa2063 at gmail dot com); I'm happy to get in touch with them and ask them to carry it. Print copies of Venus Shrugged make a great gift for all the activists in your life, too!
Provocative and richly imagined.
2063 illuminates a way of living in integrity and alignment with social justice and political, environmental, and humanistic values that I hope we, as a society, are brave enough to step into.
Utopias don't often come with roadmaps. This one does.
VENUS SHRUGGED is the first novel of the resistance -- and beyond -- as Julietta Torres leads a series of increasingly high-stakes and intricate campaigns, building a foundation for the just and inclusive transformation of the lives of millions of Californians.
A series of disasters initially convince Julietta that she should never have let her friends talk her into running for Congress. After salacious pictures from a political gossip site expose her non-traditional marriage and lead to ugly threats that implode her campaign, she vows to stay far out of public life and takes refuge with her family and close lovers.
Then a new ally offers her a chance at redemption -- along with romantic complexities. With help from an underground network from her Central American family's past and some unexpected -- and sometimes unreliable -- partners, she faces an even larger electoral showdown against an old friend, with the future of her beloved home state hanging in the balance.
Venus Shrugged is a realistic and ultimately hopeful vision of a possible non-dystopian future for California and the United States: a story of the start of nonviolent and democratic transformative change between now and the 100th anniversary of Martin Luther King's March on Washington.
You can check out (and suggest changes to!) the agenda for the fictional campaign in the book on Github.
This was the crowdfunding video
The campaign was wildly successful! Over $10k raised!